Dolphin Watching Half Day Cruise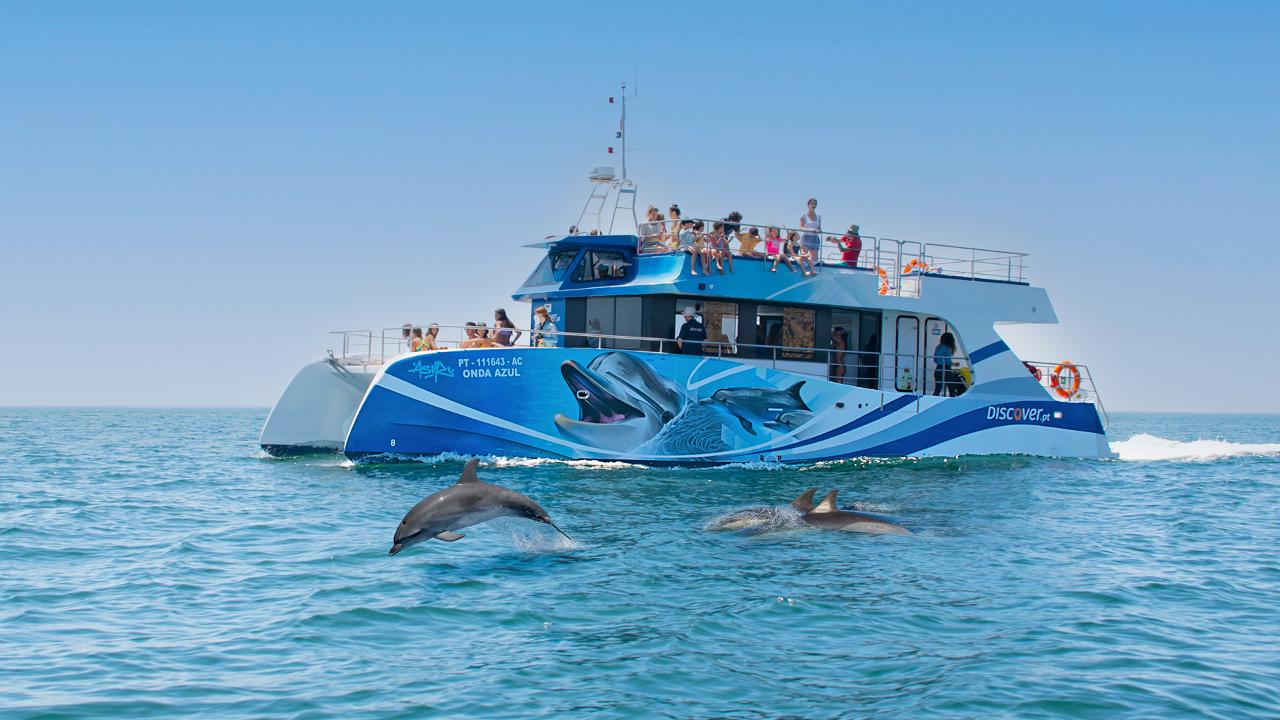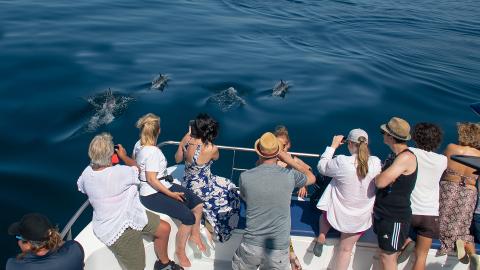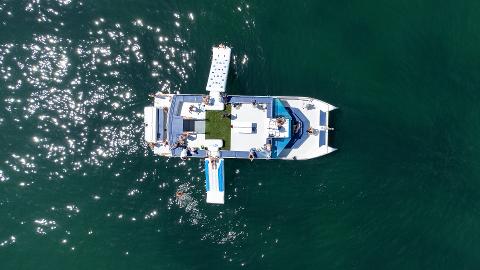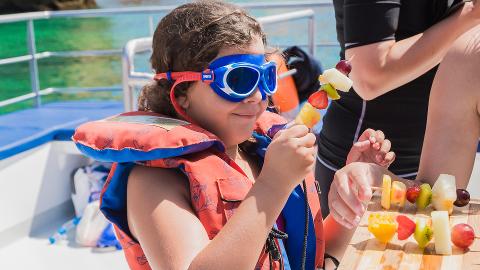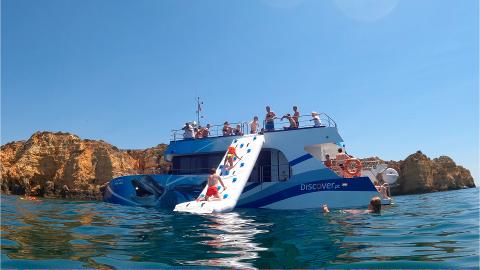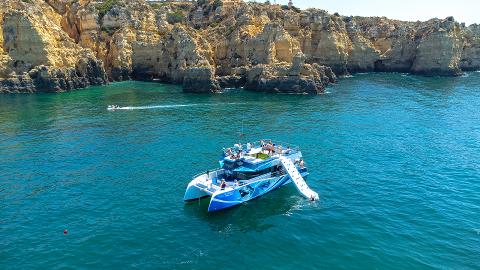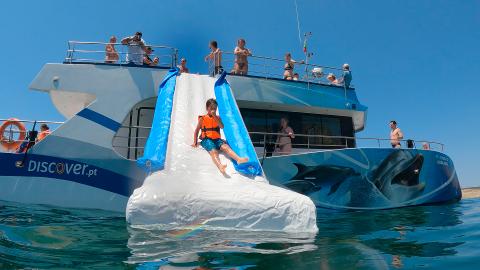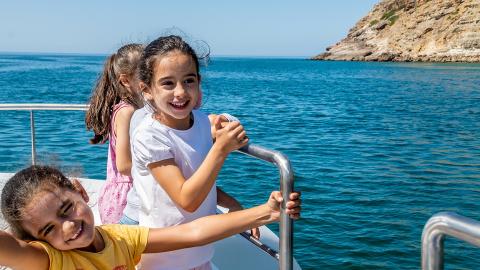 Duration: 4 Hours (approx.)
Location: Lagos, Faro
Product code: DW
Build with lots of time to spare, this cruise is a unique combination
of Dolphin Watching, spectacular views, water activities and a
complementary healthy snack.
Experience just how exciting is that first encounter with dolphins in
their natural habitat as you see them socializing, frolicking or
feeding close to you.
Watch them surfing in your Catamaran's bow as they show you how agile
and fantastic swimmers they really are. Smile as you see the small
babies, or calves, following their mums, they are super cute and the
children's favourite.
Get to meet different dolphin species and occasionally other cetaceans as well, like Orcas or even Whales.
Learn from your informative and friendly guides about the unique and
fantastic habits of these gentle and highly intelligent sea creatures.
Be on the lookout as other different types of wildlife may appear to greet you as you cruise these rich waters.
Right after your Dolphin Watching you will have the chance to enjoy water activities as you head to a peaceful and secluded bay.
Go for a swim, sunbathe and jump on your water slide. Just have fun
with your kids and friends as you take comfort on your modern and
brand-new Power Catamaran.
Don't forget to try your complimentary healthy breakfast snack. A
treat that will surely bring a smile to the younger crowds on board.
Relax and take time as well to admire the stunning views of this unspoiled and world-famous coastline.
Guaranteed Dolphin sightings, or you receive a free voucher for another cruise.

Infants, Children and Adults / Bebés, Crianças e Adultos

Infants from 0 to 3 / Bebés de 0 a 3

Children from 4 to 12 / Crianças 4 a 12

Adults 13+ / Adultos 13+