Algarve Boat Festival August 27th!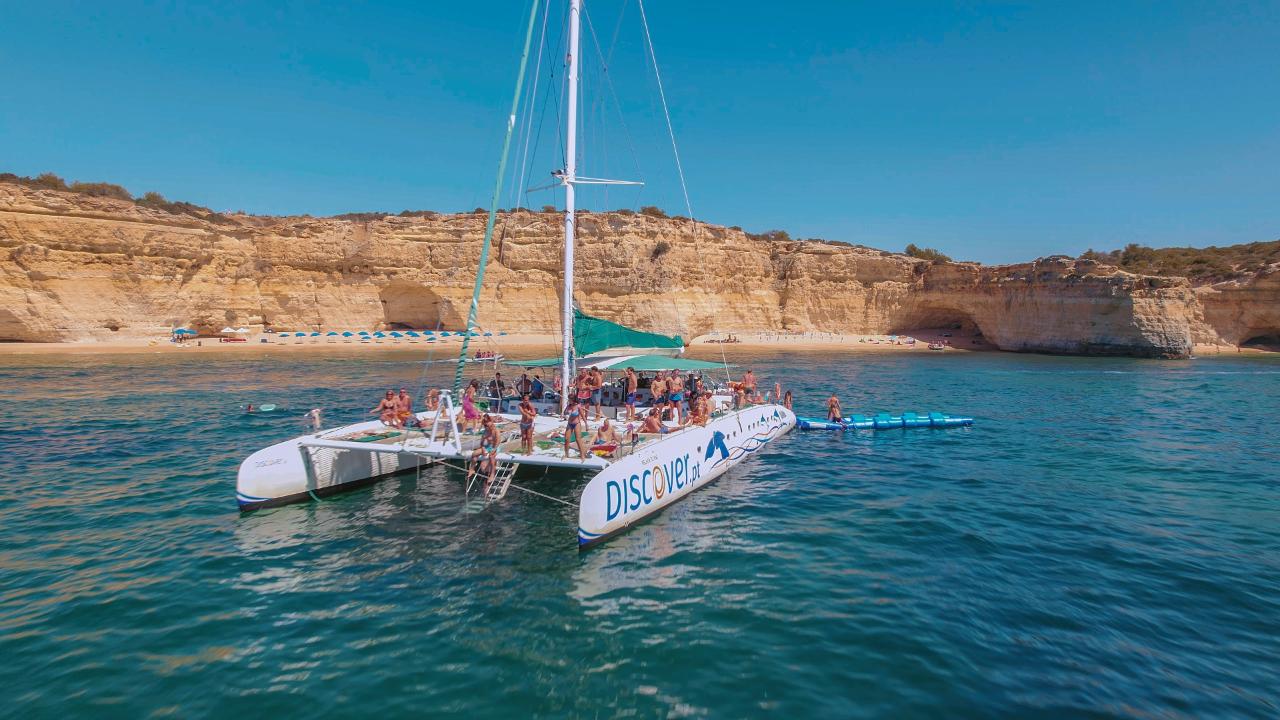 Duration: 3 Hours (approx.)
Location: Lagos, Faro
Product code: ABF
Algarve Boat Festival is back!: One stage, multiple dance floors, at
Lago´s Bay. Book a spot and listen to the amazing sets of DJ Vibe
and DJ Rui Vargas. Just dance the sunset away...One welcome drink included!

It is already on August
27th, that Lagos will host the Algarve Boat
Festival with the support of the Câmara Municipal of Lagos. SeaBookings,
the Portuguese startup dedicated to boosting maritime tourism, promotes
"multiple private parties, together, for a single show! At sea, of
course!".

The artists will play on the stage-boat. This
boat will not have customers on board, only staff. Festival-goers can
join on their own boat, whether theirs or rented, be it a motor boat,
sail boat or even kayak or SUP.
The Algarve Boat Festival has the
support of the Municipality of Lagos and the Marina of Lagos. The Marina
offers the night after the festival for boats from other Marinas. And
the Port of Lagos, as well as the maritime police, will be present to
enforce the Contingency Plan in order to comply with the "Safe Event"
requirements, according to the DGS guidelines.
All guests must be a the meeting point at 14:45 at the latest. Your Catamaran will be docked at the Marina's reception pontoon. Boats will depart from Lagos at 15:00. The show will start
at 3:30 pm in the best possible setting and will last for 3 hours.
Festival boats will anchor around the stage-boat, allowing several private
parties together, for one single show! For those who are unable to be
physically present, the Festival will be available to everyone through
live streaming.
Now, join your "tribe" and come and dance on the
sea at this innovative festival. Dozens of vessels are expected to
participate in the launch of this event, but the organization warns that
capacity is very limited.