Algarve Boat Festival August 26th!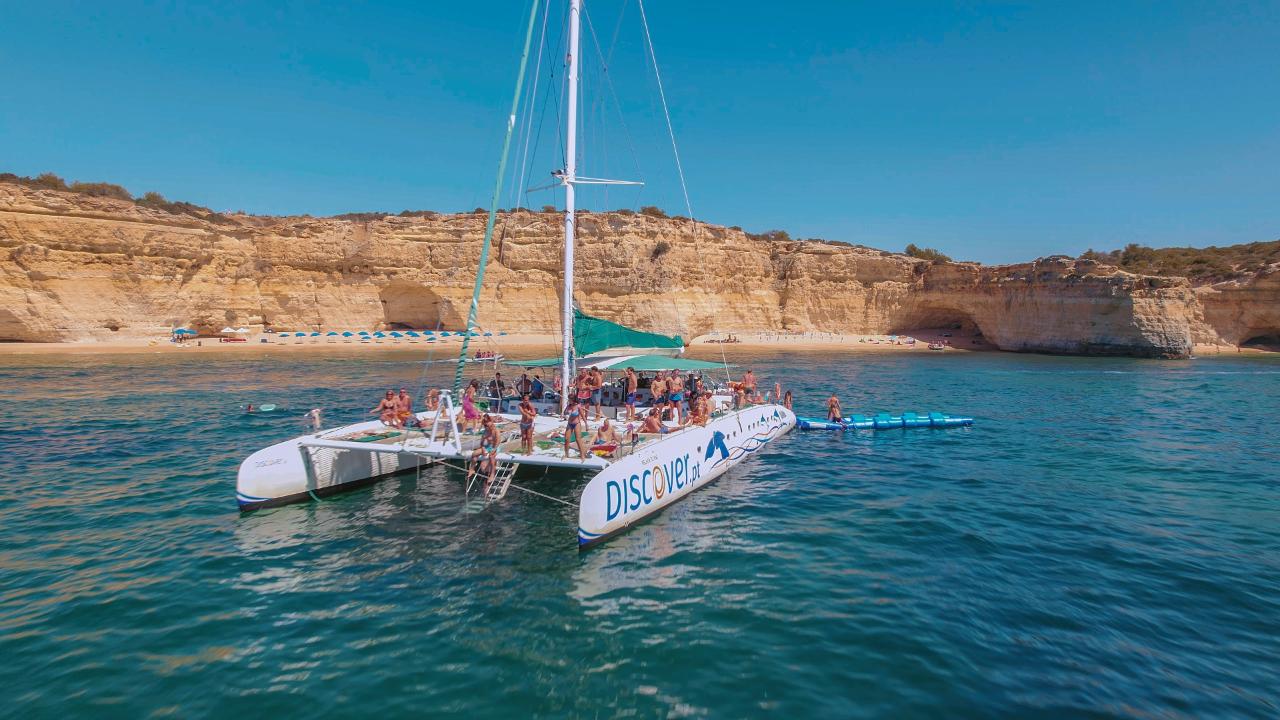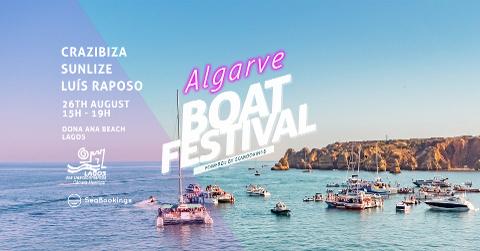 Duration: 3 Hours (approx.)
Location: Lagos, Faro
Product code: ABF
Algarve Boat Festival is back!: One stage, multiple dance floors, at
Lago´s Bay. Book a spot and listen to the amazing sets of Crazibiza, DJ Sunlize and Luís Raposo. Just dance the sunset away...One welcome drink included!

The 5th edition of the Algarve Boat Festival will be an international one, with the renowned duo, Crazibiza, leading the line-up. Known for their chart-topping hits and widespread recognition in the USA, Crazibiza is set to bring their electrifying beats to this unforgettable event. It is on August 26th that the city of Lagos will host this unique concept of dancing at sea
The artists will play on the stage-boat. This
boat will not have customers on board, only staff. Festival-goers can
join on their own boat, whether theirs or rented, be it a motor boat,
sail boat or even kayak or SUP.
The Algarve Boat Festival has the
support of the Municipality of Lagos and the Marina of Lagos. The Marina
offers the night after the festival for boats from other Marinas.
All guests must be a the meeting point at 14:45 at the latest. Your Catamaran will be docked at the Marina's reception pontoon. Boats will depart from Lagos at 15:00. The show will start
at 3:30 pm in the best possible setting and will last for 3 hours.
Festival boats will anchor around the stage-boat, allowing several private
parties together, for one single show! For those who are unable to be
physically present, the Festival will be available to everyone through
live streaming.
Now, join your "tribe" and come and dance on the
sea at this innovative festival. Dozens of vessels are expected to
participate in the launch of this event, but the organization warns that
capacity is very limited.